Sustaining the highest quality standard in roadshow solutions.
Roadshows, in short, are the ultimate field event. The purpose of a roadshow is to make messages and brands available to any target audience, anywhere in the world, through impact and knowledge. They are often done in sequence and occur in a handful of cities to build brand recognition, strengthening communication power through unique experiences that offer added value for both brands and consumers.
The Roadshow Group has been building, maintaining, and activating brands since 2016, using the latest technological features and relying on our expertise, knowledge, and experience in offline, online, and live communication. Our predecessor and subsidiary, Rainbow Promotion, has been leading in the roadshow industry since 1985. With this, we provide all the building blocks a brand needs to set and achieve its goals, from concept development to social strategy and technological support. We always have a clear vision and a concrete objective.
Power for global impact in live event marketing and promotional vehicle renting.
Roadshow Group merges four internationally successful companies in the field of renting promotional vehicles and live event marketing. This group of companies, consisting of Rainbow Promotion, EventRent, ShowTruck Marketing and InfoWheels, is undoubtedly the European market leader in the Roadshow industry. In total the group operates 318 promotional vehicles and 44 tractor units. This huge fleet is far more numerous than the average fleet of other market parties.
Members
Existing and established roadshow producers
Suppliers
Industry-specific expertise in mobility solutions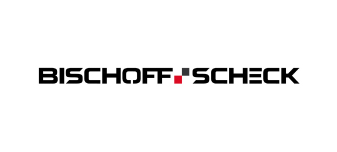 Agents
Marketing, eventing and expo professionals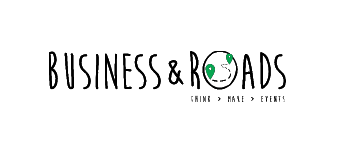 The power of the group grows a positive impact on my business case from day one."

Justin Isles, Managing Director, The Event Structure Ltd.

Roadshow Group Agent since 2016

The group's global knowledge and keen eye for detail offer the premium benchmark for our customer's success. And that is what makes us Roadshow Group."

Martijn van Riet, CEO, Roadshow Group

Roadshow Group Founder since 2016

Roadshow Group's strength and global presence have helped make seemingly impossible things possible."

Lisette Knetsch, Managing Director, EventRent Roadshows

Roadshow Group Member since 2016

Being able to use the Roadshow Group's collective influence has raised the standards of roadshows."

Sil van Riet, Managing Director, Rainbow Promotion

Roadshow Group Member since 2016

The group's strong relationship has helped my company to expand and improve, not only collectively but also individually."

Moritz Boos, CEO, ShowTruckMarketing GmbH

Roadshow Group Member since 2016
European Market leader in the Roadshow industry.
– The Rainbow Promotion was founded in 1985, and EventRent seven years later. From that moment, in 1992, there has been intensive cooperation. Ultimately, both companies were merged in 2015.
– Based in the Netherlands, Belgium, Germany, Switzerland, France & the United Kingdom
– 350 Promotional vehicles owned by Roadshow Group
– 50 Tractor units
– 6 Service vehicles 24 / 7
– 100 Full-time employees
– 1,3 Million km / year
– Up-to-date rental fleet: 40% Vehicle fleet less than 3 years old